About Dolan
Since 1989 Dolan Research, Inc. has been providing reliable, innovative, and cost-effective solutions in the marine industry from underwater archaeological projects to a wide variety of commercial and industrial needs.
Although originally incorporated to study archaeological shipwreck sites, Dolan has evolved their focus to provide an array of underwater remote sensing services for commercial firms that include: bottom clearance surveys; locating submerged utilities, navigational hazards, and unexploded ordnance; delineating seafloor/bottom types; locating and identifying lost propellers and anchors; above ground fire water tank, pipeline, pier, seawall, and ship hull inspections; and environmental support and biological monitoring. In addition, Dolan continues to conduct underwater archaeological projects for numerous federal and state agencies from the Caribbean/Florida region up the East Coast and across the Great Lakes region.
Sustained success has been achieved by consistently applying sound research ideas with creative technological innovations that are typically customized according to each project's environmental conditions and/or site-specific requirements. Dolan has an experienced and reputable staff and several long-time associates who are committed to fostering and maintaining relationships with all clients that are characterized by honesty, integrity, and reliability.
Dolan Services
DOLAN RESEARCH. INC. IS A MARITIME ARCHAEOLOGICAL CONSULTING AND REMOTE SENSING SURVEY SURVEYING FIRM THAT CONDUCTS A WIDE RANGE OF UNDERWATER PROJECTS TYPICALLY CUSTOMIZING OUR SERVICES TO MEET OUR CLIENTS' NEEDS.
SERVICE LIST
Underwater Archaeological Services (help clients meet all regulatory requirements for Submerged Cultural Resources Management)
Underwater Conditions Surveys
Water Tank Inspections
Hull Inspections
Intake Monitoring
Submerged Utility Identification
Navigational Hazard Clearance Surveys
Unexploded Ordinance
Pier and seawall Inspections
Marine Structural Failures
Environmental/Biological Support
Recovery of lost anchors/propellers/rudders
Pipeline Clearance Surveys
LIST OF REMOTE SENSING EQUIPMENT
SIDE SCAN SONAR
Marine Sonic HDS Towed System with dual frequency (600/1200 kHz) tow fish
Tritech Starfish 450F
FORWARD LOOKING SONAR
Soundmetrics ARIS 3000 (equipped with pan and tilt system)
Teledyn BlueView P900-2250 (equipped with pan and tilt system)
SCANNING SONAR
Tritech Micron
SUB BOTTOM PROFILER
SyQwest StrataBox
ROV
VideoRay Pro 4 (x 2)
MAGNETOMETER
Geometrics 881
Other configurations are available and have been utilized, according to specific project needs.
SURVEY VESSELS
22' Hewes Craft aluminum survey vessel with 200hp Honda 4-stoke outboard
20' Carolina Skiff fiberglass work platform
25' Parker survey vessel platform with 250hp Yamaha outboard
UNDERWATER ARCHAEOLOGY
Dolan Research, Inc. specializes in the identification, documentation, interpretation, and evaluation of submerged cultural resources. We have completed underwater archaeological projects, typically conducted in response to federal and state regulations as required by Section 106 Regulation of the National Historic Preservation Program, Protection of Historic Properties, 36 CFR Part 800, in 24 states across the country since the company was founded in 1989. Underwater archeological services, including: maritime historical research; acoustic, magnetic, and seismic remote sensing; target data analysis; and evaluation of submerged site significance according to criteria contained in the National Register of Historic Places are all performed to assist clients manage any/all submerged cultural resource issues. The company has been a long-standing member of the American Cultural Resources Association (ACRA).
Read more

UNDERWATER INVESTIGATIONS
By combining state of the art technologies with an experienced and innovative staff, Dolan Research can provide cost efficient and reliable solutions for a wide variety of underwater remote sensing investigations. We have provided support for numerous biological, environmental, and structural projects including both monitoring and inspection projects for a variety of commercial/industrial clients. Remote sensing techniques have been customized to conduct all types of underwater investigations, including: bottom clearance surveys (navigational channels and ship berths); identification of submerged utilities (gas, oil and water pipelines, telecommunication and electric cables); identification of unexploded ordnance; structural inspections (bridge piers, ship hulls, docks, and seawalls); pipeline, water intakes and above ground water-tank inspections; delineation of river bottom types (submerged aquatic vegetation) and locating objects (anchors, propellers, rudders, and vessels). In support of the various types of underwater investigations, Dolan Research owns, operates, and configures a variety of state of the art remote sensing equipment, including, high definition side-scan sonar (Marine Sonic HDS 600/1200 kHz. Tritech Starfish), forward looking sonar (Soundmetrics ARIS 3000 and Teledyne BlueView P900-2250), scanning sonar (Tritech Micron, and Tritech SeaKing Hammerhead), sub-bottom profilers (SyQwest StrataBox), remote operated vehicles (VideoRay Pro 4 ROV), cesium magnetometers (Geometrics 880), Hypack navigational and data acquisition software, and Chesapeake Technology data processing software.


Read more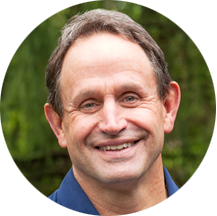 J. Lee Cox, Jr., RPA
underwater archaeologist by training
Mr. Cox is an underwater archaeologist by training, having received a B.A. in Archaeology from Duke University and an M.A. from East Carolina University in Maritime History and Underwater Archaeology. In 1989, Mr. Cox established the consulting firm Dolan Research, Inc. which is now one of the leading maritime archaeological consulting firms in the country. The firm has conducted hundreds of underwater investigations up and down the East Coast from the Gulf of Mexico to New England, in addition to the Great Lakes and the Mississippi and Ohio Rivers. Overseas projects have been completed in Azore Islands, Cayman Islands, Bermuda, Puerto Rico, Trinidad and Tobago and Hawaii. `
Clients
Commercial and Government Agencies
Commercial Firms
A.D. Marble, Inc.
A.P. Construction, Inc.
Aguilar Environmental, Inc.
American Seaway Foods, Inc.
Apex Environmental, Inc.
Applied History and Archaeology
Associates, Inc.
Atlantic SubSea, Inc.
Boston & Seeberger, Inc.
CH2M Hill, Inc.
CR Environmental, Inc.
Crofton Diving Corporation
David Miller & Associates, Inc.
Donjon Marine Company
Dryden Diving
D'Onofrio General Contractors Corp.
Echo Real Estate Services
E.I. du Pont de Nemours & Co.
Enviroscan, Inc.
ESS Group, Inc.
GeoMarine, Inc.
Giant Eagle
Gray & Pape, Inc.
Greenhorne & O'Mara, Inc.
Hardcore Composites, Inc.
HDR, Inc.
HRA Gray & Pape, LLC
Hunter Research, Inc.
Hydrographic Surveys, Inc.
Jay Cashman, Inc.
John Milner Associates
K Sea, Inc.
KCI Technologies, Inc.
Keystone Ocean Services
Kitson & Partners
Louis Berger Group
Mannington Mills
Maverick Management Group
Miller Environmental Group, Inc.
Murtech, Inc.
Mid-Atlantic Technology, Inc.
New South Associates, Inc.
Norfolk Dredging Company
Normandeau Associates, Inc.
Northern Land Use Research, Inc.
OA Systems Corporation
Ocean Power Technolgies
PACE Group, Inc.
Pennoni Associatrs, Inc.
Richard Grubb & Associates, Inc.
Rummel, Klepper & Kahl, LLP
Sky Research, Inc.
S.T. Hudson Engineers, Inc.
STV, Inc.
TBE Group, Inc.
TEC, Inc.
TetraTech, Inc.
TRC, Inc.
Underwater Construction Corporation
URS
USA Environmental, Inc.
Vane Brothers, Inc.
Versar, Inc.
Volkert, Inc.
Waterway Surveys and Engineering, Inc.
Weeks Marine, Inc.
Wilmington Tug, Inc.
Government Agencies
Delaware Department of Transportation
Delaware Division of Fish and Game
Delaware Division of Soil and Water Conservation
Delaware River Port Authority
Maryland State Highway Administration
Maryland Department of General Services
New Jersey Department of Transportation
Pennsylvania Bureau for Historic Preservation
South Carolina Department of Transportation
U.S. Air Force
U.S. Army Corps of Engineers, Chicago District
U.S. Army Corps of Engineers, Jacksonville District
U.S. Army Corps of Engineers, New England District
U.S. Army Corps of Engineers, New Orleans District
U.S. Army Corps of Engineers, New York District
U.S. Army Corps of Engineers, Norfolk District
U.S. Army Corps of Engineers, Philadelphia District
U.S. Army Corps of Engineers, Pittsburgh District
U.S. Army Corps of Engineers, St. Louis District
U.S. Coast Guard
U.S. Department of the Navy, Naval Facilities Engineering Command, Pacific
U.S. Environmental Protection Agency
Virginia Department of Transportation
Contact Dolan
30 Paper Mill Rd.,
Newtown Square
PA, 19073